2014 Workshop on Acid and Metalliferous Drainage 28 April - 2 May 2014 | Adelaide, South Australia
The triennial 8th Australian Acid and Metalliferous Drainage (AMD) Workshop is presented by SMI Knowledge Transfer (SMI KT), a unit within JKTech with cooperation from the Department of Manufacturing, Innovation, Trade, Resources and Energy (DMITRE), Government of South Australia. The workshop and associated short course and site visits will provide excellent opportunities to share with speakers and delegates, unbiased expertise and advocacy with respect to the causes, management and amelioration of the impacts of AMD and Acid Sulphate Soils.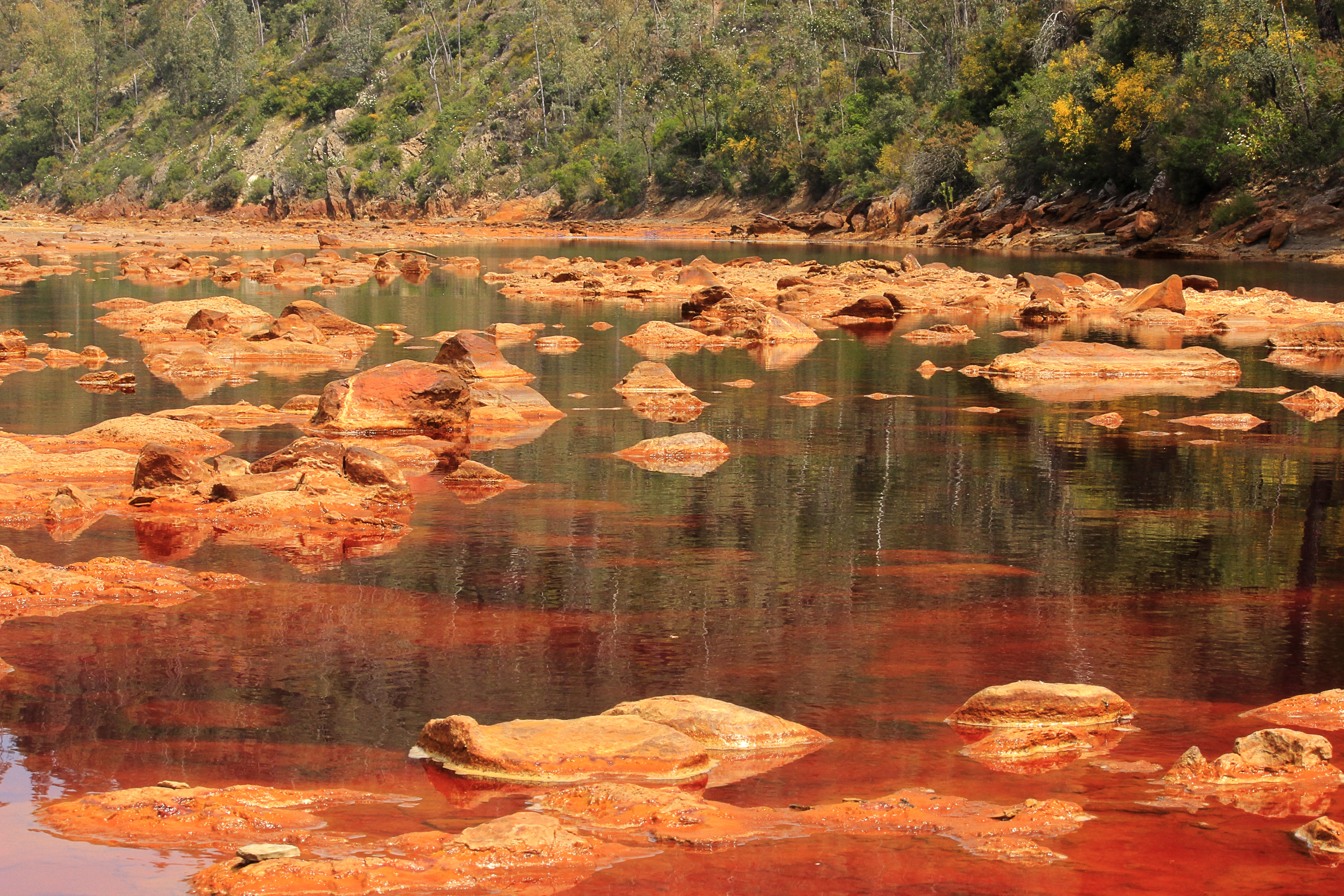 The workshop theme, "What's Working, What's Not and What Could Be", emphasises the need for companies to ensure their AMD risk assessment processes truly communicate a clear message to senior management, to learn from observations of the practical long-term implications of climatic extremes and to integrate appropriate emerging treatment technologies and research into perpetuity maintenance.
Key sessions will include: The Business Case for Improved AMD Management; A Global View on Acid and Metalliferous Drainage; Future Implications for AMD Management in Australasia; and Managing AMD - What's Working, What's Not and What Could Be; which covers planning mined-waste storage structures, rehabilitation issues, treatment technologies, new research, regulatory issues, monitoring measures, and long-term risk assessment studies.
The workshop, with its extensive program of 45 plus presentations, field trips, poster display and exhibition booths will offer delegates the opportunity to experience some of Adelaide's many unique offerings through the workshop's exciting social program.
The program for the 8th Acid and Metalliferous Drainage Workshop included plenary discussions, keynote presentations, and technical presentations. 
In April 2014, mining industry environmental specialists and engineers, geochemists, leading researchers, consultants, regulators and students from across Australia and around the world will gather in Adelaide to explore emerging trends and issues related to Acid and Metalliferous Drainage/Acid Rock drainage (AMD/ARD) assessment and remediation. This year's program will consist of a one day short course, followed by a four day workshop and inclusive field trip.
Monday 28 April 2014
 
---
Welcome and Introduction
Mr Bruce Barrie, JKTech
---
ACID AND METALLIFEROUS DRAINAGE – AN OVERVIEW
Acid and Metalliferous Drainage (AMD): Understanding AMD and its Implications for Mine Operations
Case Study – Savage River Mine
Dr Alan Robertson, RGS Environmental Pty Ltd
---
AMD – UNDERSTANDING THE CAUSES
Understanding The Role of Water in AMD Geochemistry
Dr Jeff Taylor, Earth Systems Pty Ltd
Learning from the Past - A Case Study
Dr Andrew Garvie, SRK Consulting (Australasia) Pty Ltd
---
AMD – PLANNING, PREDICTION AND PREVENTION
Managing AMD from Mine Waste Materials
Prof David Williams, The University of Queensland
Timelines and Risk Profiles in Rehabilitation of Mined Landforms
Prof David Williams, The University of Queensland
---
AMD – MONITORING AND TREATMENT
Understanding the Short and Long Term Effects of AMD on Revegetation
Emer Prof Clive Bell, Former ACMER Executive Director
Leading Practice Monitoring
Dr Jeff Taylor, Earth Systems Pty Ltd
Active and Passive Treatment
Dr Jeff Taylor, Earth Systems Pty Ltd
INAP and the 9th ICARD
Dr Terry Chatwin INAP
---
Tuesday 29 April 2014
 
---
Welcome and Introduction
Mr Bruce Barrie, JKTech
---
Opening Address
Hon. Tom Koutsantonis MP, Government of South Australia
---
Workshop Major Partner Address
Mr Mike O'Kane, O'Kane Consultants Pty Ltd
---
FROM BOARDROOMS TO MINE SITES - THE BUSINESS CASE FOR IMPROVED AMD MANAGEMENT
Keynote Address: Detailed Characterisation of the Waste Rock Dumps at the Kennecott Utah Copper Bingham Canyon Mine –
Optionality for Closure
Mr Paul Brown, Rio Tinto
Commercial Implementation of Mine Closure Research Bringing Tools to Practice for Management Decisions
M. O'Kane, G. McKenna, and C. Qualizza
Leading Practice Solutions for ARD Prevention and Control. A Key to Achieving a Sustainable Future for Mineral
Resource Development S. Miller
---
FUTURE IMPLICATIONS FOR AMD MANAGEMENT IN AUSTRALASIA
Keynote Address: Savage River Rehabilitation Project – 2002 to 2013
Prof David Williams, The University of Queensland
Management of Pyrrhotite Tailings – A Ten Year Case Study on Continuous Learning and Improvement
A. M. Robertson, N. Kawashima, R.St C. Smart, and R. Schumann
The Mt Gordon Challenge: Impacts of Historic Legacies, Highly Variable Climatic Conditions and Tough Economic
Conditions on Management of Acid Mine Drainage
K. Sell  and D. Allen
Beyond the PAF Cell S.R. Pearce Overall Acid Production Rates in Mine Wastes
A. Garvie, C. Linklater, J. Chapman, and A. Watson
---
Future implications for AMD management Australia - A
The Rum Jungle National Partnership Agreement
T. Laurencont and M. Rider
Rehabilitation Planning at the Rum Jungle Mine Site
P. Ferguson, C. Wels, and T. Laurencont
The Neutralisation Potential of Biotite and Phlogopite Dissolution at the Brukunga Pyrite Mine, South Australia
F. Ali, J. Webb, and J. Taylor
Future implications for AMD management Australia - B
What Do Elevated Background Contaminant Concentrations Mean for AMD Risk Assessment and Management in Western Australia?
C.D. McCullough and J.I. Pearce
Field and Desktop Waste Rock Classification Guide for a Metalliferous Mine in the Northern Territory, Australia
M. Landers, B. Usher, D. Faulkner and P. Marinelli
---
Interactive Panel Discussion Future Implications for AMD Management in Australasia
Invited Panellists
Wednesday 30 April 2014
 
---
Welcome and Introduction
Mr Bruce Barrie, JKTech
---
A GLOBAL VIEW ON ACID AND METALLIFEROUS DRAINAGE
Keynote Address: INAP Update and Outcomes of 9th ICARD in Ottawa
Dr Terry Chatwin, INAP
Designer Tailings: Improving the Management of Tailings Through Collaborative Research
M. Edraki, T. Huynh,  T. Baumgartl, L. Huang,  M. Andrusiewicz, K. Tungpalan, M. Tayebi-Khorami, E. Wightman, S. Palaniandy, E. Manlapig, C. Evans, S. Farrokhpay, D. Bradshaw, and S. Vink
---
MANAGING AMD - WHAT'S WORKING, WHAT'S NOT AND WHAT COULD BE
Cover Systems…. Are We There Yet?
M. O'Kane
---
WASTE ROCK LANDFORMS AND COVER DESIGN
Characterisation of 26 year Old Waste Rock Stockpiles at the Detour Lake Project
A. Cash, G.W. Wilson, D. Blowes, R. Amos, J. Robertson, and M.H. Turgeon
Geita Gold Mine Geochemical Characterisation
B. Dobchuk, I. Taylor, G. Hancock, Cooper, H., T. Coulthard, and R. Stephen
Defining Effective Closure and Reclamation Measures for Tailings and Waste Rock Storages: An African Case Study
P.A. Scott, R. Stephen, B. Dobchuk, M. Phillip, E. Mihayo, and I. Taylor
Evaluation of Three Different Cover Systems Utilizing Geosynthetic Layers Constructed in a Seasonally Humid Geographic Location for the Closure of Coal Waste Rock Piles
G.P. Meiers, M. O'Kane, D. Mayich, and M. Barteaux
Alkalinity Producing Covers for Minimisation of Acid Mine Drainage Generation in Waste Rock Dumps
W. Olds, P. Weber, and M. Pizey
Alkalinity Addition for Pyrite Passivation of Waste Rocks from Mt Lyell, Western Tasmania
M.G. Sephton and J.A. Webb
Performance of a Cover on a Bulk Sample Tailings Dam at Century Mine
P.L. Defferrard, T.K. Rohde, and B.J. Milsom
---
EFFECTIVE SAMPLING AND TESTING – IN PREDICTING DRAINAGE CHEMISTRY
Using Kinetic Geochemical Testwork to Assist with Mine Planning, Operations and Post Closure
B. Davis, N. Bourgeot, and J. Taylor 
Heterogeneity Analysis Tools for AMD Assessments
S.R. Pearce
Mineralogy of Mine Site Neutralising Materials: A Missing Link in AMD Control Planning
A.R. Gerson, R. Smart, J. Li, N. Kawashima, R. Fan, S. Zeng, R. Schumann, G. Levay, P. Dielemans, P. Mc Latchie, B. Huys, A. Hughes, S. Kent, and B. Hutchison
Biogeochemical Processes Governing Natural Pyrite Oxidation and Release of Acid Metalliferous Drainage
Y.T. Chen, J.T. Li, and W.S. Shu
Assessing Metal Leachability from Low Sulfur Wastes – Sequential Extraction Methods
C. Linklater, J. Chapman, P. Brown, R. Green, and S. Leake
Oxidation and Solute Accumulation in Pit Wall Rock: Limiting Changes to Pit Lake Water Quality
A. Garvie, C. Linklater, R. Staines, J. Chapman, and R. Green
RTIO AMPL Risk Assessment Tool
S. Hannam and R. Green
---
PASSIVE AND ACTIVE WATER TREATMENT OPTIONS IN MANAGING AMD
Passive Treatment of Antimony in New Zealand by Two Methods: Formation of Stibnite in a Sulphate-Reducing Bioreactor and Adsorption onto AMD Precipitates
D. Trumm and J. Pope
Instrumentation in Waste Dumps
S. Pearce and M. Barteaux
Friday 2 May 2014 
 
---
Welcome and Introduction
Mr Bruce Barrie, JKTech
---
PASSIVE AND ACTIVE WATER TREATMENT OPTIONS IN MANAGING AMD (Cont.)
The Dynamic Neutralising Behaviour of Alkaline Waste Rocks (Chlorite Calcite Schist) in Flow-Through Treatment of AMD Waters
J. Li, A.R. Gerson, R.St.C. Smart, K. Kaplun, N. Kawashima, R. Fan, R.C. Schumann, A. Hughes, B. Hutchison, and S. Kent
Nanofiltration for Resource Recovery from Mine Influenced Water
M. Mullett and R. Fornarelli
---
EMERGING TECHNOLOGIES AND RESEARCH
Integration of Water Chemistry and Acidity Components: A New AMD Assessment Model
P. H. Pham, B. Noller, S. Golding, and M. Edraki
---
EMERGING TECHNOLOGIES AND RESEARCH  Streams A & B
Gypsum Sludge and Tailings at Brukunga Mine Used as Partial Clay Substitute for Making Construction Materials: A Lab Scale Study
Y. Tian, R. Mollehuara, I. Gajjar, and P. Baker
The Inert Gas Micture (IGM) Technology to Prevent Acid Mine Drainage
L. Ameglio and H. Barrie
Tools for Assisting with the Assessment of Acid and Metalliferous Drainage (AMD)
J. Waters, S. Pape, and J. Taylor
Domaining Acid Rock Drainage Risks Using Geometallurgical Data
A. Parbhakar-Fox and
B.G. Lottermoser
Neutralisation of Aluminium-rich Acid Mine Drainage to Form a Magnetic Sludge
W. Stanford and J. Webb
Wither Lime? AMD Treatment via In-Situ Hydrotalcite Precipitation (Virtual Curtain) Technology
G. Douglas
Geochemical and Geotechnical Investigations at the Reddale Coal Mine, Reefton, New Zealand
P. Weber, W. Olds, and M. Pizey
Cost Reduction Using Water Technologies
S.P. Costin
---
EMERGING TECHNOLOGIES AND RESEARCH (Cont.)
Invited Panel Discussion Workshop Review
Invited Panellists
Workshop Conclusion and Thanks JKTech