Minimising AMD risk across the mining life cycle
Welcome
On behalf of the organising committee we would like to invite you to the 10th Australian Workshop on Acid and Metalliferous Drainage.
The Workshop will be held at the Dubbo Regional Theatre and Convention Centre from 23 March – 26 March 2019. Prior to the Workshop, on 22 March 2019, a choice of short courses including "The Principles of AMD" will be offered.
Since the first workshop in 1992, the AMD workshop series have continued to be the key Australian forum for industry, academia, and government agencies to share the latest developments in AMD management, including findings from many case studies around Australia and elsewhere.
This time we bring the workshop to regional New South Wales where a number of metalliferous and coal mines are located. The region also hosts several legacy mine sites. This brings the workshop closer to the region's mining communities and will provide opportunities for networking and small group discussions within an historical and active mining context. 
The AMD Workshop is hosted by The University of Queensland's Sustainable Minerals Institute (SMI). SMI is the Australian representative in the Global Alliance formed by the International Network for Acid Prevention (INAP). INAP has been an important supporter of the workshop and representatives of INAP member companies will be in attendance.
The workshop theme
The theme of this Workshop, Minimising AMD risk across the mining life cycle, highlights the importance of mine planning and early interventions throughout the life of mine to correct potential deviations from AMD management plan or performance. Managing AMD during the operational stage of a project, when the equipment and resources are still largely available, will minimise double handling of materials, is more cost efficient and will facilitate progressive rehabilitation.
The theme of the workshop sits within the broader mine closure and relinquishment context as an integral component of a mining project. Protecting the quality of surface and groundwater through AMD prevention and management still remains the key challenge for mine closure. Our resource industry needs practical and cost-effective solutions for many Australian mines which will close in the coming decades, and also for mines which have already been closed or have defaulted to government responsibility. At the same time, we need to understand the limitations of current technologies for mine waste and water management, particularly in highly disturbed landscapes where AMD processes are at an advanced stage. It is important to develop smart technologies, and robust models to predict water quality when bench-top test results are to be extrapolated to real size waste dumps.  It is equally important to improve the design and construction of mine waste storage facilities to prevent the AMD process in the first place. Above all, we need to get better at developing a business case for AMD management across the life cycle of a project.
In this workshop we will be introducing a young achievers forum and award session, to recognise and profile the need for new generations of competent leaders capable of developing and implementing timely and effective decisions on AMD management.
We invite you to be part of this workshop, where you will meet the leading experts and industry representatives and learn more about the latest developments in AMD management.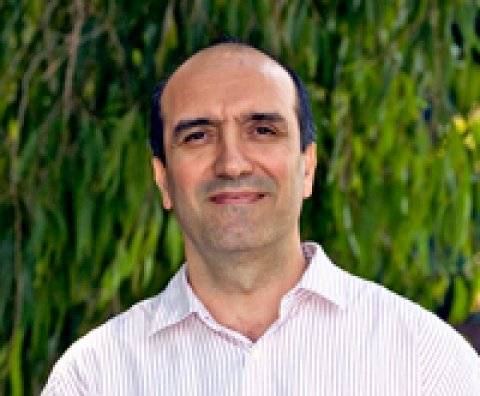 Associate Professor Mansour Edraki
m.edraki@cmlr.uq.edu.au
+61 7 334 64060
Workshop Committee
Associate Professor Mansour Edraki

The University of Queensland

Dr Bruce Kelley

Dr Anita Parbhakar-Fox

The University of Queensland

Dr Alan Robertson

Founder and Principal Geochemist,
RGS Environmental

Mike Fawcett

Senior Principal Mining Consultant

Dr Peter Scott

Principal Consultant

Dr David Jones

Principal - DR Jones Environmental Excellence

Emeritus Professor Roger Smart

University of South Australia

Tania Laurencont

Principal Mine Closure at Coffey

Dr Jeff Taylor

Director - Senior Principal Environmental Geochemist, Earth Systems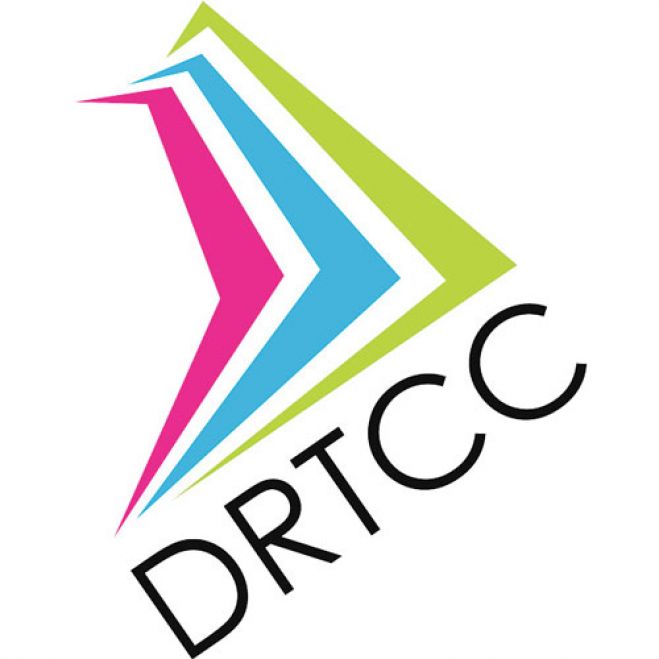 Conference Venue:
Dubbo Regional Theatre and Convention Centre 
155 Darling St,
Dubbo, NSW 2830
Celebrating 10 years in 2020, Dubbo Regional Theatre and Convention Centre is the region's state-of-the-art conference venue offering a tiered theatre for 500 people and a convention centre with a capacity for over 750 people.  The venue is situated in the heart of Dubbo across from picturesque Victoria Park and within a short walk to a score of accommodation properties and an eclectic mix of cafés and restaurants.  Ample parking is available adjacent to the south and north of the facility with a total of 100 car spaces including  5 accessible car spaces.  On-street parking is also available in nearby Darling, Church and Talbragar Streets and Carrington Avenue.
 
Short Course Program Venue:
Rhino Lodge (TBC)
14L Camp Rd,
Dubbo, NSW 2830
Acid and metalliferous drainage (AMD) occurs when sulfide-containing rocks react with oxygen in air and water to form sulfuric acid. This becomes a larger issue when the acid leaches heavy metals and salts out of the rock, which can potentially affect the environment for centuries after mine closure.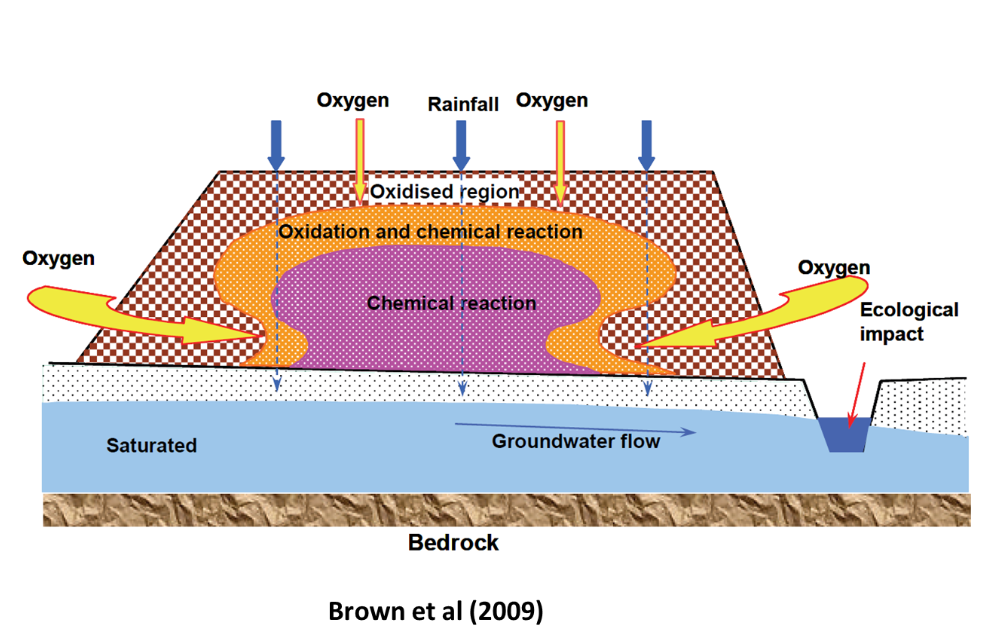 Today more than any other time practical solutions for prediction, prevention and control of acid, neutral, and saline drainage are needed by the mining industry in Australia and elsewhere. A leading edge practice spans the life cycle of mining projects, from exploration to closure and beyond, but also adapts to the longer and dynamic cycles of the resources industry, as well as climate change. Under pressure from commodity markets, some mines may go under 'care and maintenance' and some may approach closure. Therefore, innovative approaches to understanding and controlling residual risk is paramount. While, minimising risk and costs is the obvious goal, the real cost is not getting it right.
The challenges of Acid and Metalliferous Drainage (AMD) have been demonstrated in multiple sites across Australia, and over the years, a strong stakeholder network has developed to develop and promote best practice in AMD prevention. The Sustainable Minerals Institute acts as the local partner of the International Network for Acid Prevention (INAP), convening a biennial AMD Workshop at regional locations around the country. These events have been well attended by representatives from industry, government and academic institutions, providing an opportunity for sharing knowledge and identifying opportunities for research and application.
The experience gathered in mining commodities of all types, across a vast range of climatic conditions, has provided Australia with critical capability in all aspects of managing water in mineral operations. The Australian AMD network promotes collaboration amongst partners in research and communication on this important topic, and engages with regional neighbours and networks such as Indonesia and Papua New Guinea. SMI's International Centre of Excellence in Chile has recently taken the role of co-ordinating the Latin American node of INAP, further extending the reach and influence of network activities.